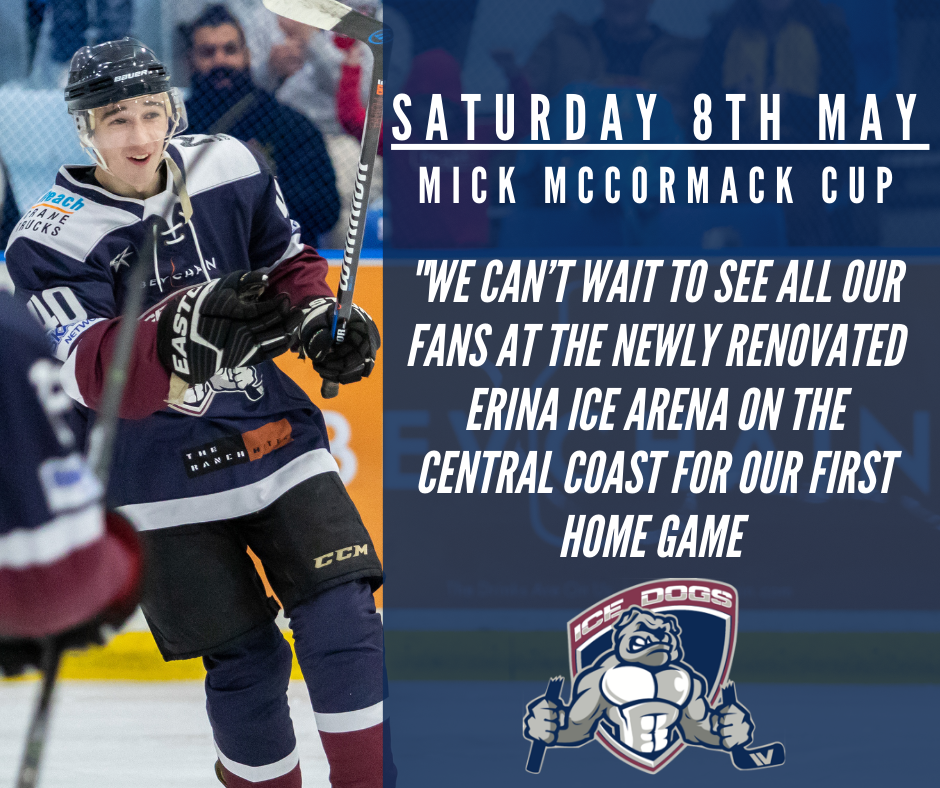 2021 Mick McCormack Cup!
The Sydney Dogs are proud to be part of the 2021 Mick McCormack Cup! We can't wait to see all our fans at the newly renovated Erina Ice Arena on the beautiful Central Coast, for our first home game on Saturday 8th May, Hockey's Back!!
Its been a tireless effort to get AIHL calibre hockey up and running, we want to thank the CBR Brave and Newcastle Northstars Management teams for all their hard work behind the scenes to make this "Super Series" a reality.
We really missed our fans last year and the boys can't wait to hear you cheer them on! We've also heard great things about hockey fans on the Central Coast, who've waited years to see the country's best players put on a show.
As a club, the Ice Dogs are look forward to reconnecting with the Erina hockey community and welcoming new fans from the Central Coast. Let's make the 2021 Ice Dogs pack the biggest and the loudest yet!
Stay tuned for the reveal of our new postgame venue. We're speaking to local venues right now, looking to secure the best spot, where fans can get a great meal, and meet-and-greet the players after the game.
---