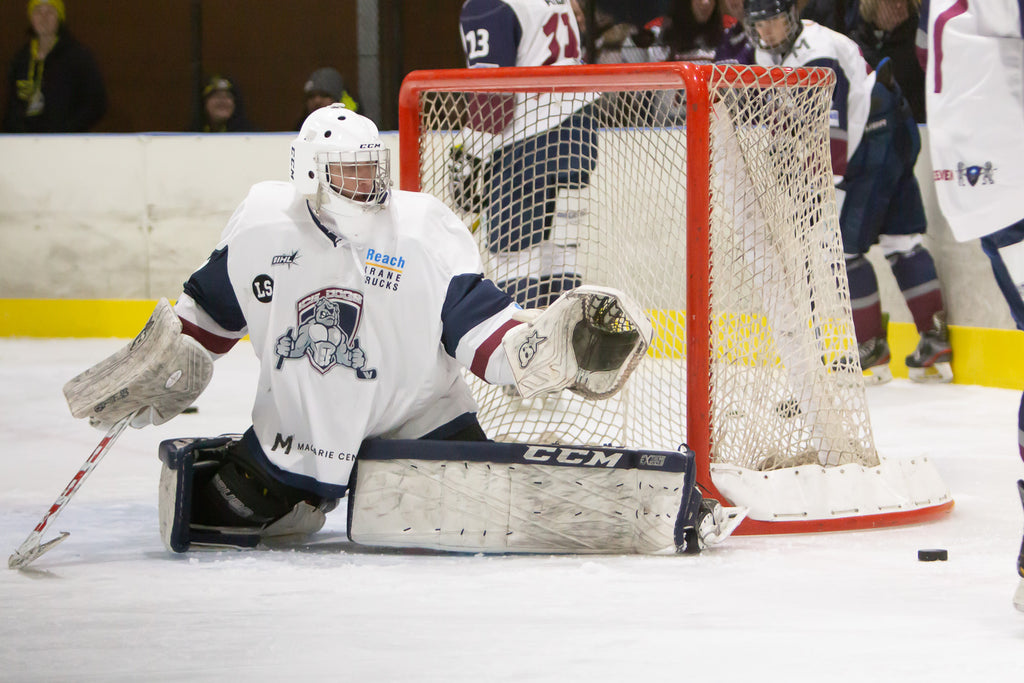 Coach Petrie backs his young goalie after epic shootout
The Ice Dogs suffered a heartbreaking 12-round shootout loss to the CBR Brave last Saturday night at the Philip Ice Rink in Canberra. With scores locked 1-1 after regulation, the teams remained tied after a frenetic three-on-three overtime with both teams exchanging quality chances. The game was finally decided in an epic shootout battle between two of Australia's best young goalies.
Jackob Doornbos (Ice Dogs) and Aleksi Toivonen (CBR) turned away a combined 23 shooters before CBR iced the victory on the 24th shot to secure the 2-1 win. After the match, Ice Dogs Head Coach Andrew Petrie was one of the first people to applaud the efforts of both tenders.
"Aleksi has looked sharp in net for the Brave this season, and Jakob (Doornbos) had a fantastic game tonight. He's focused, competes on every puck and turned away 39 shots tonight to give us a chance to win."
Doornbos joined the Ice Dogs in 2020 from the CBR Brave. Jackob's brother Nick is still a member of the CBR team, and the two are facing off against each other in this year's McCormack Cup. Jackob's  play in net is quickly making him a fan favorite with Ice Dogs supporters.
"He got a lot of love after the game in Canberra, and it was nice to see the attention he received from the CBR players and their fans after the game," said Petrie.
Jackob has started every game for the Ice Dogs this season, and his stellar play and calm demeanor are attributes every coach looks for.
"Doorny is a great kid", said Petrie. "He's honest, he's confident, and he works hard on his game. It's not often a guy comes into a new team and just wins the group over, but that's what happened with the kid."
"I still remember his first practice, he stood on his head in every drill, and then he was yelling instructions at our Defenseman in the scrimmage. With veteran goalie Alan Becken working in tandem, Jakob is getting opportunities to shine while learning from the wily vet at the other end."
The Ice Dogs will be back in action at the Erina Ice Arena on Saturday, 26 June, when they host the CBR Brave. The Dogs will be looking to even the ledger against the Brave, who currently leads the series 3-1. Tickets on sale now – www.icedogsshop.com.au  
Photo Credit - Scott Stevenson
Author - Bernard McNamara 
---