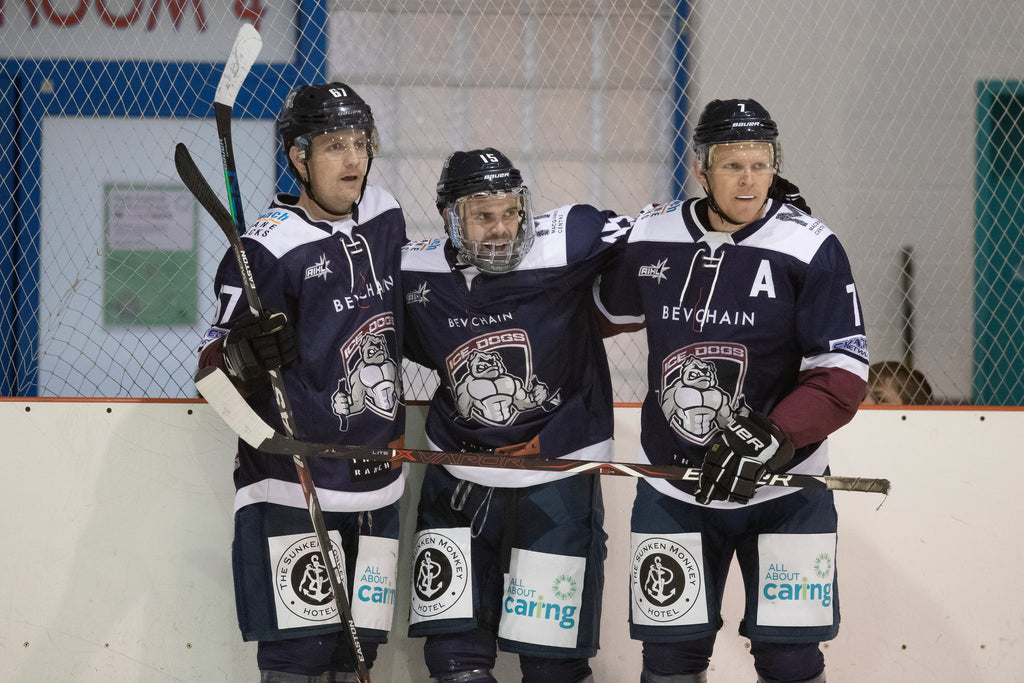 Ice Dogs first win of the McCormack Cup
The Ice Dogs recorded their first win in the 2021 McCormack Cup, with a 5-2 victory over the CBR Brave at the Erina Ice Arena on Sunday night. After losing the first three games to open the 2021 season, Ice Dogs head Coach Andrew Petrie applauded his sides effort in the come from behind win.
"We (Ice Dogs) had to make a statement tonight that we're a legitimate contender. We shuffled the lines and adjusted our strategy to be more aggressive on the puck and to made sure we got more pucks on the net."
 Despite trailing 2-1 in the second period, the Ice Dogs came out firing in the third period, scoring 4 unanswered goals to take the win in front of a vocal home crowd and the Erina Ice Arena.
 Led by Canadian Grant Toulmin, who had four assists in the win, the Ice Dogs top line did most of the damage, centreman Jeremy Vasquez scored a highlight reel goal and veteran winger Alec Stephenson had a great game with two key goals.
 "Our top line was looking for redemption after giving up four goals last week in Canberra, they were instrumental tonight in the win, scoring three even strength goals and adding a powerplay goal" said Petrie.
 Rookie Ice Dogs Goalie, Jacob Doornbos had a stellar night against his old team, posting a 93.8% save percentage, allowing just two goals on 32 shots and making several big saves to preserve the Ice Dogs lead late in the game.
"I was especially happy with our team defence" said Petrie, "the guys did a great job in our own defensive zone tonight, they were controlled and physical in front of our net. We did a great job of clearing pucks out of danger areas and getting pucks to our forwards."
 The Ice Dogs will be back in action at the Erina Ice Arena on Saturday 26 of June, when they host the CBR Brave. Puck drop at 5pm and tickets are available online at www.icedogshop.com.au.
---